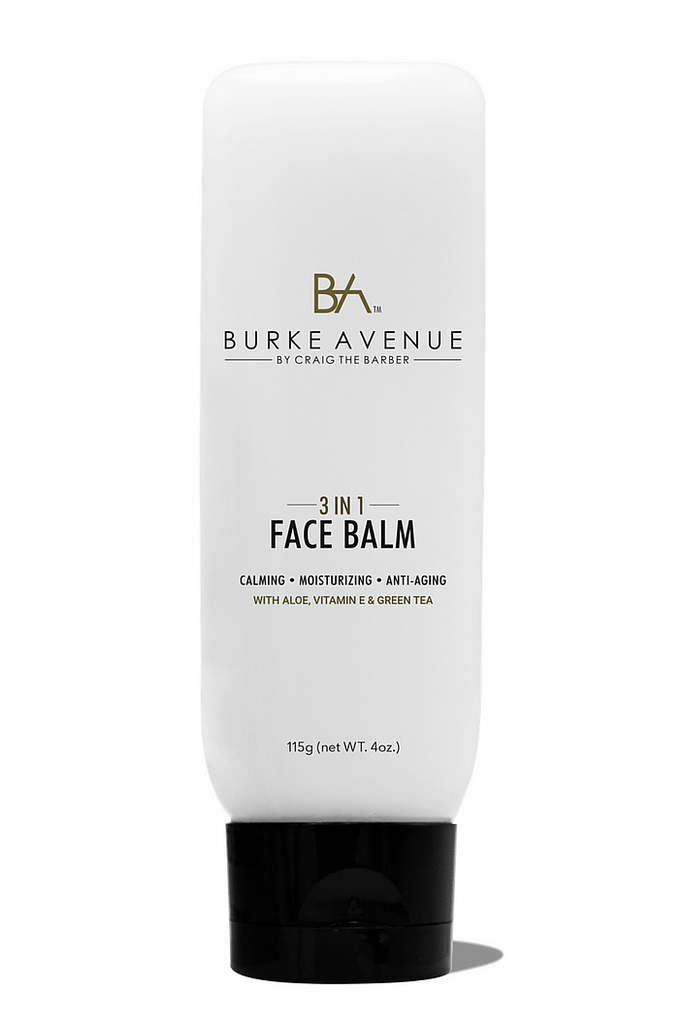 3-in-1 Face Balm
Burke Avenue's carefully formulated aftershave balm that doubles as a day & night moisturizer. Instantly delivering intense moisture and healing ingredients on contact; then quickly absorbing into a light-weight protective barrier for day and night comfort. Created with over 13 moisturizing oils, vitamins and skin-strengthening extracts equipped to take on the daily tasks of healing, moisturizing, anti-aging and fighting the effects of skin darkening from shaving.  
KEY BENEFITS & INGREDIENTS
Calming (Anti-Inflammatory):

 

Aloe Vera & Peppermint Oil 
Moisturizing:

 

Avocado Oil, Carrageenan Extract & Squalene 
Anti-Aging:

 

CoQ10, Vitamin E, Sodium Hyaluronate & Green Tea Leaf Extract 
Skin lightening, brightening, scar fighting and cell renewal:

 

Lemon Peel Oil & Geranium Oil 
*Sulfate, Paraben & Alcohol Free
HOW TO USE
The more hydrated the skin the quicker it heals. So for best results apply to the entire face daily (morning & night) while skin is still damp.